Yesterday I wanted to use some of my supplies that I collected and don't use enough!
So I found these dies and made some pretty flowers to embellish my cards project!...
I also used some old embossed stickers to make the card at the end of the video...
You can pause the video and do the step by step in the same time...
Create your own
video slideshow
at animoto.com.
Shared on: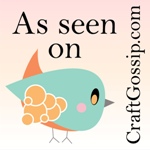 http://scrapbooking.craftgossip.com/tutorial-flowers-with-the-cuttlebug/2011/03/09/